Welcome to VCVC Cupcakes!
Baking has been a long time passion of mine. To me there is nothing as amazing as a fresh baked cupcake with the perfect frosting on top.
I was never good at drawing or painting but I could create with frosting. It is my favorite artistic medium.
So in 2010 which was a year of new beginnings for me, I decided to go public with my passion. Thus, I bring you VCVC Cupcakes.
'
Legalized Frostitution
Legalized Frostitution is that feeling you get when you take that first bite of fluffy cake and sweet frosting. It should be so decadent it feels sinful.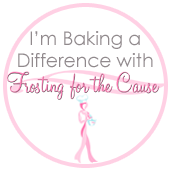 Prices
Cupcakes with Buttercream frosting
Regular size cupcakes- $2.50 each
(min order 6)

Cupcakes with fondant work are priced by quote.
Note to Eversave Customers: Orders may only have a maximum of 2 unique flavors per dozen.
NEW CREATIONS!
Lollicakes & Cake Pops!
Lollicakes - $1.50 each
Cupcake Push Pops - $3.00

Visit our
Facebook Page
to see pictures of these new creations which debuted to rave reviews at Showcase Melrose!
Gift Certificates are now available customizable by half dozen increments!
Every single cupcake is made fresh to order. I can work with you to create anything your heart and stomach desires. Your wish is my command.
*We are Inspected & Certified by the Board of Health as well as ServSafe Certified.
NOTE: Before placing your order please inform your server if anyone in your party has a food allergy of any kind.
Seasonal Flavors Available NOW!
Valentine's Day orders are coming fast & furious! All orders will be first come first served and when we are booked, we will be unable to accommodate any additional orders. Please get your orders in before it's too late!
S'mores Cupcakes - Graham cracker crunch meets marshmallow and chocolate.
Let Them Snicker - Decadent chocolate cupcake baked around a Snickers bar topped with a chocolate covered peanut, covered in caramel butterscotch buttercream and another piece of Snickers on top.
Popular Flavors
Peanut Butter Me Up


(Chocolate cake with a peanut butter cup center)

Lemon Lust
Chocolate Sin
Oreo
Pure Vanilla
Mocha Madness
Red Velvet
If you do not see what you are looking for on the list... just ask. I am sure I can accommodate what you are looking for. I love to try new recipes, but will never let anything less than extraordinary out of my kitchen.
Pick up & Delivery
Please Note: VCVC Cupcakes is a custom order service meaning we rarely stock extra inventory for pick up. Orders must be arranged in advance. As well, pickup times can be arranged at the time of order.
Also Note: Because of the nature of how your creations will be prepared and decorated, we ask that customers please adhere to their pickup schedule to ensure maximum freshness and availability of your product.

Times Available to Schedule Pickups:
Monday & Friday: 10:00a - 6:00p
Tuesday & Thursday: 9:00a - 2:00p
Wednesday & Saturday: By appointment
We will be closed for new orders between April 27th - May 7th
Contact Us
Cathy McGovern | 508-274-3161 | info@vcvccupcakes.com
Franklin St - Melrose, MA
Photography on this page by Isabel Furie of Furie Photography